Profile

Free Account
Created on 2011-12-23 12:27:09 (#1218737), last updated 2011-12-24 (300 weeks ago)
1 comment received, 16 comments posted
2 Journal Entries, 3 Tags, 0 Memories, 14 Icons

About

Mini Bio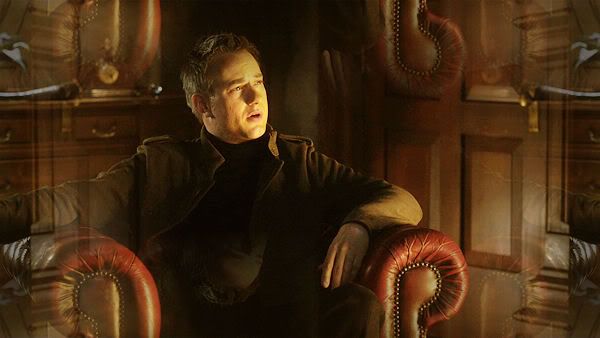 Declan MacRae Facts
Name: Declan MacRae
Canon: Sanctuary
Date of Birth: 12 November 1971
Occupation: Head of Sanctuary London
Physical Description: Approximately 6'2", he is well built, with the physique of someone who works out a lot. He has dark greying hair, and tends to wear casual clothing – fatigues, t-shirt, and a hoodie is often what he's seen in.
Canon Point of Entry for
hearts_andminds: After 3x18, Carentan. All other communities, canon is up to latest episode
Allies: Helen Magnus, Will Zimmerman, Kate Freelander, Henry Foss, Big Guy

History

Background:
Declan MacRae started off his career in the British Army, and after going through the rigorous selection criteria, qualified for the SAS. After eight years of service, he left the armed forces, and he planned to work for a private security firm, many of them springing up in the war zones. However, a random encounter with a creature he'd never seen the like of before in his home town of London changed the course of his life. A rogue abnormal was loose close to where he was living, and he literally ran into it while he was on his motorbike. He picked himself up, and found himself face to face with the strangest creature he'd ever seen – and he automatically tried to take it down. His response was noticed by the head of the London Sanctuary (the original Sanctuary), James Watson who offered Declan a chance at a new career, one dealing with abnormals like the one he'd faced. Declan agreed on the spot.

He worked hard, learning all he could about abnormals, and taking charge of missions in the field as it became increasingly obvious that the machine Watson used to keep himself alive was slowly failing. He was also being taught about the politics of the Sanctuary Network, obviously being groomed to take over when Watson finally died. After Watson died in Bhalasaam, he took over as acting head of London, surviving the attack by Ashley Magnus and the Superabnormals, though a lot of the building was destroyed by a fire elemental. After it was rebuilt, he was confirmed as the permanent head of London, where he continues to help Abnormals, and support Helen Magnus in her endeavours.

Personality
At first, Declan can come across as relatively emotionless, just wanting to get the job done. However, as you get to know him, you learn that he has a fantastic sense of humour. He is incredibly loyal to his friends, and those he deems worthy of his trust. He can appear the stereotypical thick skulled ex-marine (sometimes he enjoys playing that role to watch the reaction), but scratch below the surface and you have a very capable scientist, a smart leader, and someone who understands politics, and how to manoeuvre around politic threats very adroitly. After all, he was taught the inner workings of the Sanctuary Network by Sherlock Holmes himself.




Layout profile code thanks to ReversesCollide
[Disclaimer: This journal is for entertainment purposes only. Declan MacRae and Sanctuary are the brainchild of Damian Kindler, and is played by Robert Lawrenson. Mun and muse are both over eighteen.]

People
[View Entries]

Communities
[View entries]

Feeds
[View Entries]

Subscriptions (0)

Linking
To link to this user, copy this code:
On Dreamwidth:
Elsewhere: